Ministarstvo vanjskih poslova Italije zajedno sa IDLO (International Development Law Organization) i UN DESA (UN Department of Economic and Social Affairs) u periodu od 27. do 29. maja 2019. godine organizovalo je konferenciju pod nazivom "Peaceful, Just and Inclusive Societies: SDG 16 implementation and the path towards leaving no one behind". Cilj ove konferencije jeste priprema za HLPF (UN High-Level Political Forum) koji će biti održan u New Yorku.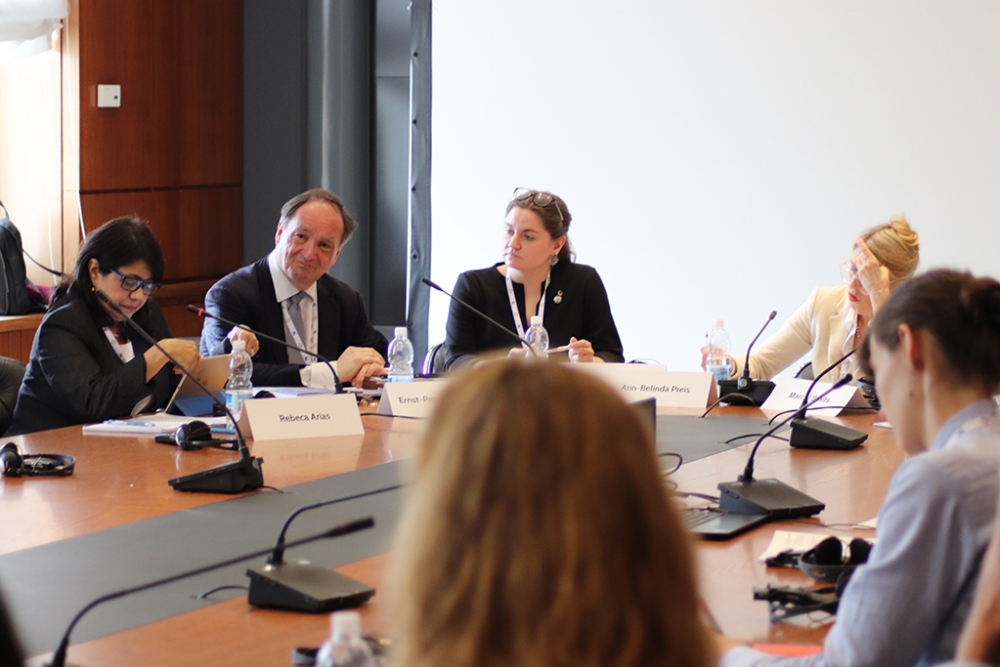 Konferencija je fokusirana na diskusiju o Cilju održivog razvoja br.16: Mir, pravda i jake institucije (SDG16) koji se smatra ključem za realizaciju svih ostalih ciljeva zacrtanih u Agendi 2030.
"Inicijativa 16x16", pokrenuta od strane UNDP-a ima za cilj okupljanje mladih aktivista i njihovo aktivno uključenje u implementaciju ciljeva iz Agende 2030 kao i izradu poziva za akciju u ime mladih ljudi koja će biti predstavljena pred eminencijama na konferenciji u Rimu, a kasnije i na HLPF-u. Članica Youth for Peace-a, Samira Fatma Baručija dio je "Inicijative 16x16". Za vrijeme konferencije dobila je prostor kao učesnica jednog od jako važnih panela na temu dijaloga i uloge dijaloga u povećanju sigurnosti. Mladi ljudi koji su dio ove konferencije imali su priliku ne samo slušati eksperte, državne službenike, diplomate već biti važan dio svih diskusija i panela te govoriti o integraciji glasa mladih u buduće aktivnosti i odluke vezane za implementaciju SDG-jeva i ispunjenje Agende 2030.
Nastavljamo biti dio lokalne, nacionalne, regionalne i globalne struje koja shvata važnost procesa izgradnje mira i zadovoljstvo nam je predstavljati mlade ljude i zagovarati poboljšanje pozicije mladih ljudi.