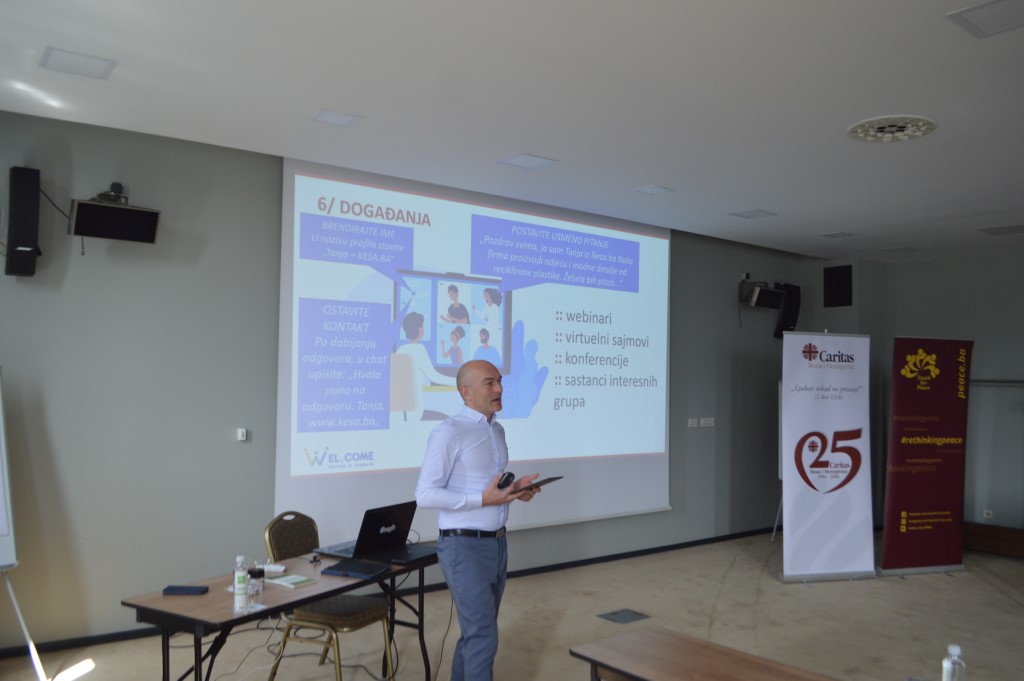 The second training on social entrepreneurship to empower non-governmental organizations and students who have the desire and idea to start a business based on the principles of social entrepreneurship was held in Sarajevo from 28th to 29th July 2021. The training was led by Vladimir Marić, a lecturer with long-lasting experience in the field of business idea development and social entrepreneurship.
On the first day of the training, participants were presented with the strategy of entering the market and discussed the pricing of services or products. Participants also discussed how to plan business growth. During the second day of the training, participants talked about how to reach the first customers, prepare for online sales, and how to successfully sell products, services, and ideas. Participants had the opportunity to get acquainted with additional examples of successful social businesses from the region and the EU and practiced how to make a sales presentation.
"The second training session fulfilled all my expectations. I liked that in addition to the theory, this training offered a lot of practical examples that are in line with the theoretical part. The content of the training offers a lot of interesting information and exercises that I will definitely remember and from which I learned a lot. The trainer presents the information on a professional level, and he interestingly transfers his knowledge and tries to bring his ideas closer to the participants. In the future, I plan to start my own social business and open a psychological office for counseling and psychotherapy, and this training offered me a lot of useful information and now I know where to start" said Adna Melez, a representative of the Mennsana Association.
Project Wel.Come promotes the culture of the social economy in Bosnia and Herzegovina, as an essential element of society and its role in local development and improving the position of people in society, especially vulnerable categories. In Bosnia and Herzegovina, the project is implemented by Caritas Bosnia and Herzegovina, Youth for Peace, and the University of Sarajevo - Student Support Office (UPS!), with the financial support of the Province of Friuli-Venezia-Giulia.