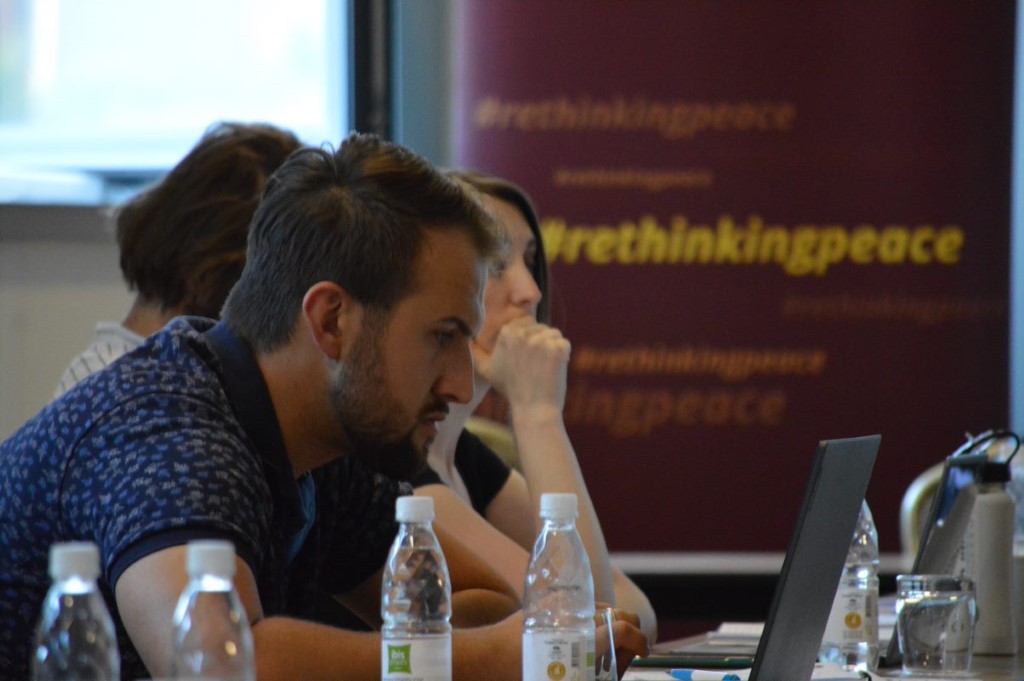 The first training on social entrepreneurship within the Wel.Come project was held in Sarajevo on June 28 and 29, 2021 at the Ibis Styles Hotel in Sarajevo. The goal of the training is to empower NGOs and students who have ideas for starting a business based on the principles of social entrepreneurship. The coach at the training was Mr. Vladimir Marić, who has many years of experience in the development of business ideas, as well as in conducting training and workshops on the topics of entrepreneurship, including social entrepreneurship.
The first day of the training was dedicated to the topics of what is entrepreneurship and what is social entrepreneurship, what mistakes should not be made during the planning and implementation of a business idea, how to identify market needs, and how to survive in the market itself. Examples of social enterprises from both Bosnia and Herzegovina and the region were also presented.
"Everything we had the opportunity to hear during the first day of training was very useful, presented in a simple way, and supported by examples from practice, which will certainly make our future work easier," said Ms. Alma Kudra, project coordinator of the association Duga.
On the second day of the training, the legal regulations related to social entrepreneurship in Bosnia and Herzegovina were discussed, and a canvas of social business was presented. After a theoretical introduction to the canvas of social business, the participants started to make their own canvas, and then presented their ideas and received feedback from trainers and other participants.
Mr. Amar Pašić, a student at the Faculty of Philosophy in Sarajevo, and a member of the Office for Student Support at the University of Sarajevo shared the following with us: "I was not at all familiar with most of the information I received at this workshop. It is quite sad that we don't have legal regulations of social entrepreneurship. Before this, I heard about a portfolio project that is usually used, but the idea of canvas analysis in social entrepreneurship is completely new to me and I think I can implement it in other aspects and it is a useful novelty in my life".
Project Wel.Come is implemented with the financial support of the Province of Friuli-Venezia-Giulia, and in Bosnia and Herzegovina the project is implemented by Caritas Bosne i Hercegovine, Youth for Peace, and the University of Sarajevo - Office for Student Support (UPS!).