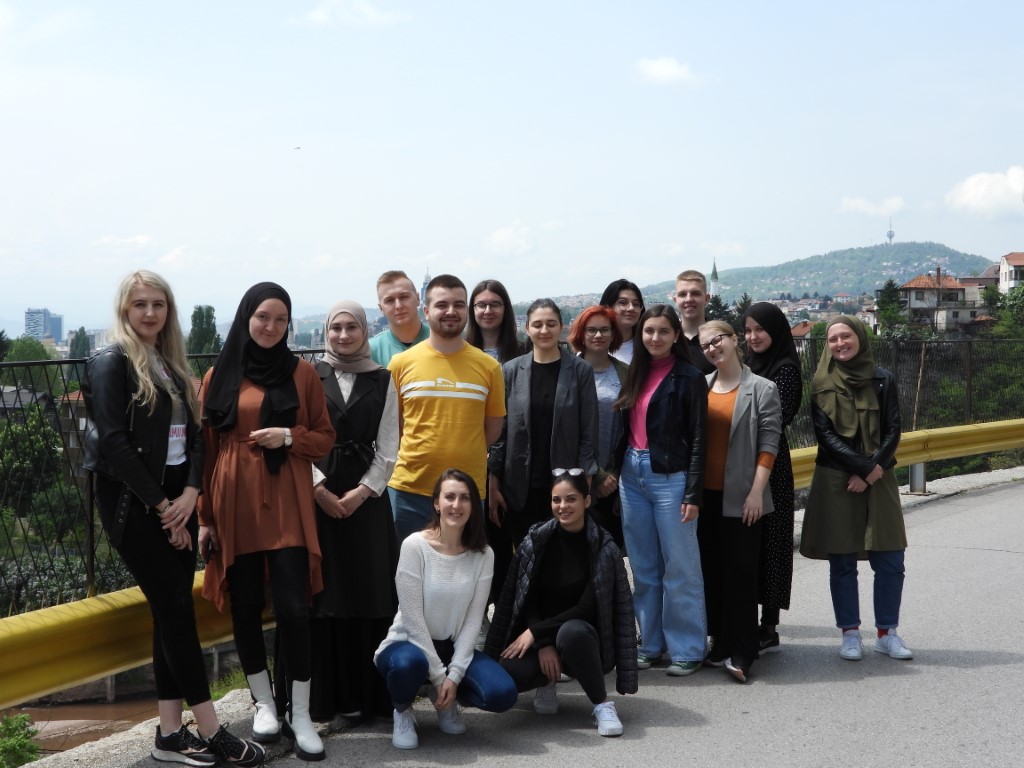 As part of the project "Through Religious Literacy to Peace", a seminar for young people was held in Sarajevo from May 5th to 8th, bringing together 15 young people from different parts of Bosnia and Herzegovina. Some of the places include Visoko, Busovača, Foča, Bijeljina, Vitez, Novi Travnik, Ključ, Brčko, Donji Vakuf, Tešanj, Pazarić, Zenica, Gračanica and Doboj.
During the four days of the seminar, participants had the opportunity to attend educational workshops held by Youth for Peace facilitators, but also to visit religious sites in Sarajevo and museums that are important for the development of interreligious dialogue and strengthening religious literacy. The tour of religious sites was followed by a reflection on what the participants saw, heard, and experienced in religious sites. In the formative part, facilitators talked with the participants about the basics of dialogue, dialogue in practice, basics of peacebuilding, the connection of religion with peace, violence, and conflict, what is interreligious dialogue, and what religious literacy means, and how we develop and strengthen it.
All workshops were interactive with a participant-oriented approach and encouraged dialogue and involvement of participants in the whole process. Participants were also able to try out what dialogue looks like in practice through the interactive social game "Dialogo" developed by the KAICIID Dialogue Center. During the reflection, the participants expressed great satisfaction with this game and emphasized that in a simple, fun, and interesting way they managed to talk through dialogue about very serious topics that are not always easy to have a conversation about based on the principles of dialogue.
This seminar is just one of the activities of the project "Through religious literacy to peace" which Youth for Peace is implementing with the support of the Ecumenical Women's Initiative from Omiš. In addition to the seminar, the project envisages the development of a manual on facilitating topics of interreligious dialogue and religious literacy with young people and running an Instagram channel through which young people can develop skills of interreligious dialogue and religious literacy in a simple, fun and educational way. The Instagram account has been active for 2 months under the name Religioskop and the activity on the account will continue after the end of the project.