The seminar "The Role of the Media in Peacebuilding" was held at Hotel Vidović in Banja Luka from December 11th to 13th, 2020. The seminar is a joint initiative of the Youth for Peace and the Konrad Adenauer Foundation. The seminar brought together 17 participants - university students from all over Bosnia and Herzegovina, who, with the facilitation and lectures of university professors, journalists and Youth for Peace facilitators, had the opportunity to discuss the connection between the media and peace building.
On the first day of the seminar, participants got to know each other through interactive, fun, but also educational games with the support of Youth for Peace facilitators, presented their expectations from the seminar, and shared their previous experiences related to the seminar topic. The second day was reserved for a discussion on topic of media literacy and narratives that are present Bosnian-Herzegovinian media. With dr. Vesima Čičkušić participants learnt about media literacy and acquired necessary skills to analyze media contents. Doc. dr. Amer Osmić had an interesting discussion with the participants about the media literacy of young people in Bosnia and Herzegovina and on that occasion presented the results of his research related to this topic. In the afternoon of the second day, dr. Srđan Puhalo gave a lecture on separatist narratives in the BiH media, followed by a discussion on this topic with the participants.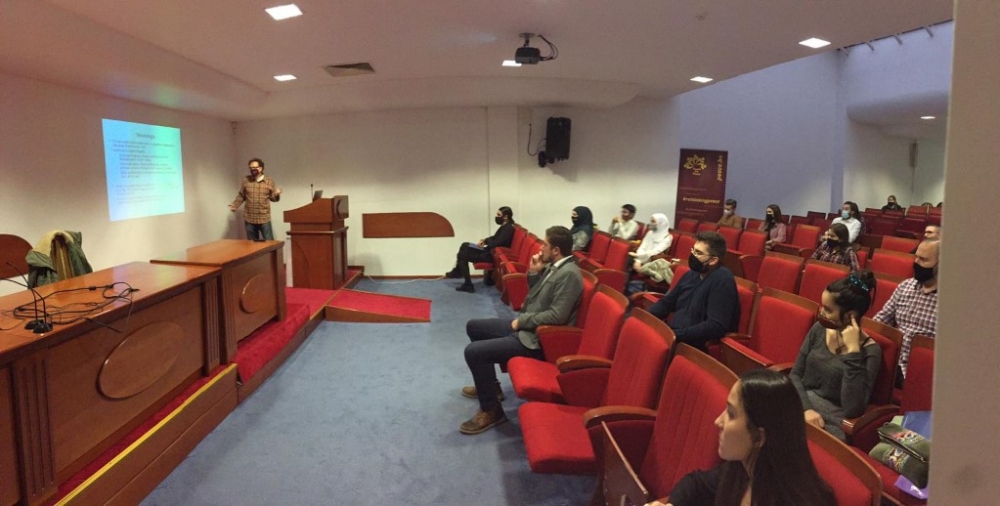 On the third day of the seminar, participants discussed with YfP facilitators the topic of hate speech: what is hate speech actually, how to recognize it and how to fight it. During the workshop, participants were given the opportunity to deconstruct deep-rooted forms of hate speech in our society. Finally, the last workshop was dedicated to discussing how the media can and should participate in peacebuilding processes.
The seminar ended with a written and oral evaluation and the awarding of certificates to participants. Below are some of the participants' impressions:
"I think that thanks to the sessions, we now understand the concept of media literacy much better. It was a pleasure to acquire that knowledge in such a healthy environment "- seminar participant
"All essential aspects of media literacy were covered. The lecturers were coming from different professional backgrounds and this contributed to the quality of the seminar. I think there should have been more practical examples and interactions with participants on the topic of the seminar "- seminar participant
"I learnt new information that will certainly help me in everyday communication and further work" - seminar participant
The topic of the role of media in building peace is of key importance in the time in which we live, the time in which we are surrounded by media from all sides, both traditional and new media. That is why Youth for Peace will continue to organize seminars and workshops related to this topic.