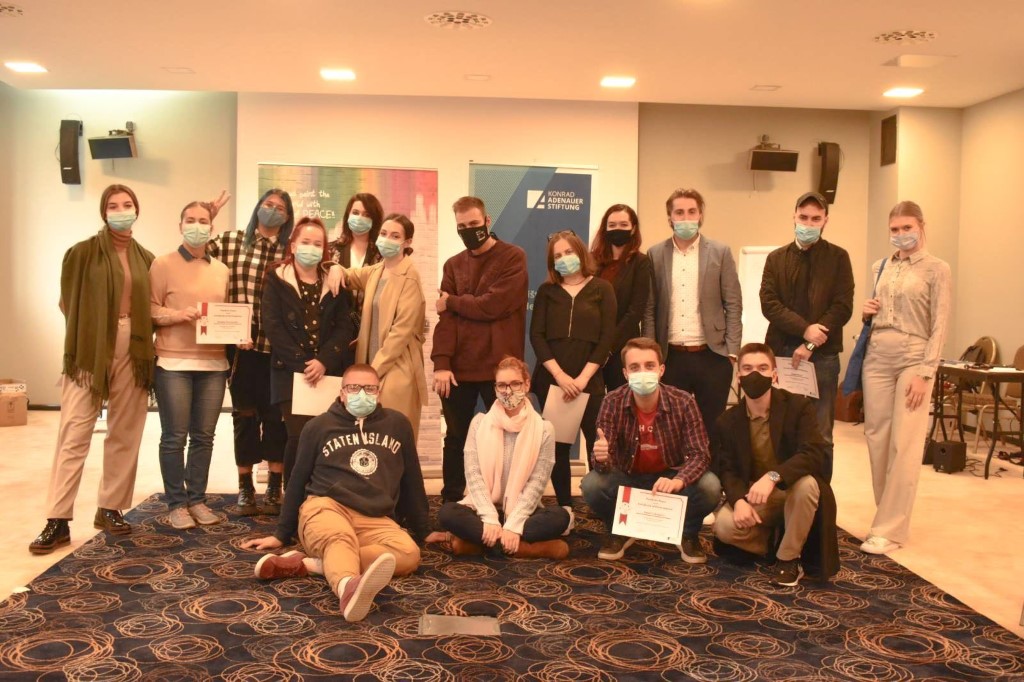 Hotel Ibis Styles in Sarajevo was a gathering place for 16 young people from different parts of BiH from October 8 to 10, for the seminar "Political Education" held by the Youth for Peace in cooperation with the Konrad Adenauer Foundation. During the seminar, participants had the opportunity to discuss the topics of political literacy, the development of critical thinking, the role of civil society, and the connection between peace and political education. Our invitation for cooperation at this seminar was accepted by the esteemed doc. dr. Amer Osmić, doc. dr. Sarina Bakić and Jasmin Hasanović from the Faculty of Political Science, University of Sarajevo.
During the first day of the seminar, participants had the opportunity to listen, learn and discuss topics such as political literacy in the context of BiH, the importance of democratic and political literacy in the development of critical thinking, with special reference to statistical data from the research of doc. dr. Osmic on the political literacy of young people in BiH. In the second part of the day, the participants had the opportunity to talk to the doc. dr. Sarina Bakić on the topic of political socialization, culture, and education, and at the very end of the day discuss ways in which citizens can participate in political processes.
The second day of the seminar began with a workshop by Samira Baručija with the question "Is there a connection between political and peace education"? Through interactive exercises and a conversation with Samira, the participants were able to see if and in what way these two terms are connected. The participants completed the educational part of the two-day seminar with Jasmin Hasanović and the topic of the public-political cycle: phases and actors and the possibilities of civil society action. At the end of the seminar, participants were given certificates for attendance and participation.